Introduction
Spend your holiday with us or just take a one-night rest on your journey. The house, built in 2000, is situated in the resort centre of Balatonfüred, in the green belt, in a quiet area. The bus station, the railway station, the Tagore promenade,  the shopping centre, excellent restaurants and a cinema are all within walking distance from our place.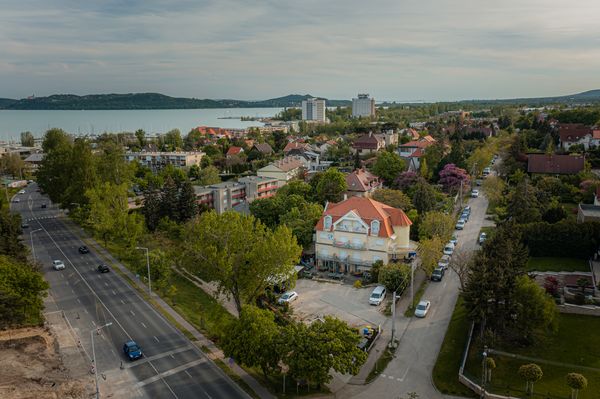 There are rooms with 2 beds (some rooms with +1 extra bed) available for our guests in the house. The rooms are equipped with modern furniture, Breakfast kitchen, they all have balconies, AIR-CONDITION, shower / toilet and Multimediaplayer ( USB 2.0 ) HD LED TV.


There is a playground for the children and Ping- Pong Table in the yard and you can also find swing-beds there.



Free bike rental for our guests!
If you are looking for company, you can relax with your old and new friends on our veranda of 60m2 and enjoy the sunset from there in the evenings.

AQUA HOUSE AND PARKING ARE PROTECTED BY 24 HOUR C.C.T.V. SURVEILLANCE CAMERAS & VIDEO RECORDING!

A car park is provided for the guests in our yard.

Our town offers a lot of entertainment facilities, for example:

water-skiing, horse-riding, sailing, yachting, aquapark and experience bath, squash, sports, leisure and cultural centre, excellent beaches with several services, discos, night-clubs, facilities for grill-parties in Koloska-valley and for hiking tours to the look-out tower on Tamás Hill.


We look forward to seeing you throughout the year in our friendly guesthouse.
Advance booking can be made in writing or e-mail.

There are more photos on the "PHOTO GALLERY" site.


GPS co-ordinate: N 46.95471 x  E 17.88808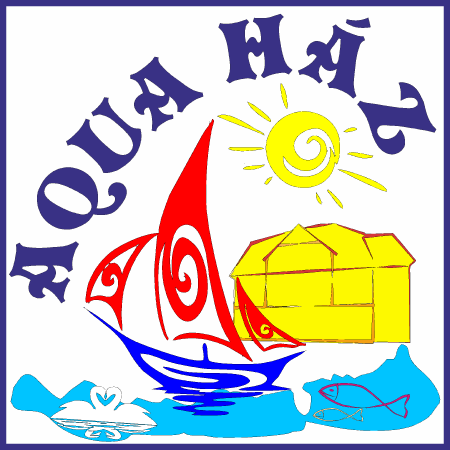 Forrás: idokep.hu